Vangst, a recruitment and job placement agency focused on the marijuana industry, reported that legal marijuana cultivation and retail sales management are some of the most popular jobs in the budding industry. From January 1, 2017 to August 1, 2018, there has been an astounding 690% increase in overall marijuana industry job listings. Although, all jobs related to the industry including grow house and bud tending are on the rise, as the industry continues to professionalize, positions in things like finance and operations are also emerging.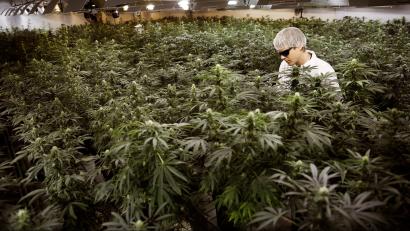 This year has been nothing less than historic for the marijuana industry. With beverage juggernauts diving into the sector and Canada now only two weeks away from launching recreational cannabis sales, it has investors excited for what's to come. Additionally, the marijuana industry is expected to grow a massive 220% in 2019 alone, according to the report.
With the increased enthusiasm budding around the legal marijuana industry, several stocks in the sector are budding as well.